Questions have been asked 'if the Solar Eclipse will be visible in India?'
On Monday. When the moon will completely cover the sun can be witnessed, This can be seen in the places between the path stretched from Lincoln Beach, Oregon to Charleston, South Carolina. Observers outside this path will still see a partial solar eclipse where the moon covers part of the sun's disk.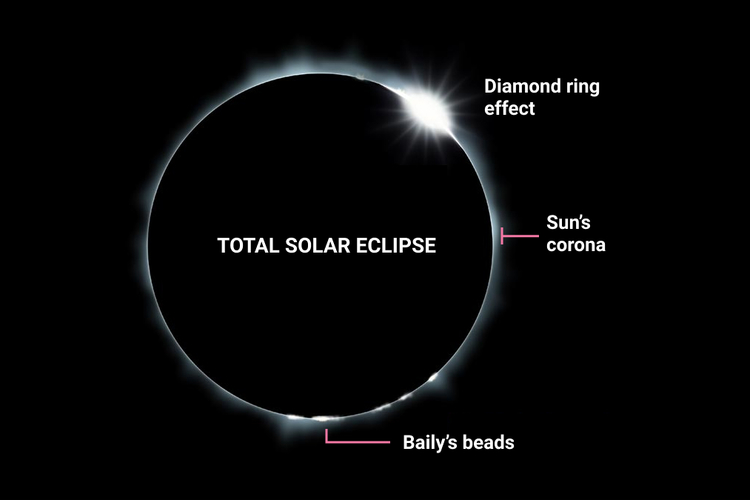 What about India, We people will be able to see this rare event or not?
Unfortunately, India will not be able to witness it, the rare phenomenon will be visible in India only in 2034.
However, We have a list of upcoming solar eclipses which can be seen in India:
December 26, 2019: This solar eclipse will take place in southern India and Sri Lanka. it will also be visible in parts of the Arab peninsula, Sumatra, Malaysia, Singapore, parts of Borneo and Guam.
June 21, 2020: This one will be visible in northern India, New Delhi, Tibet. It would also be visible in the Horn of Africa, the Arabian peninsula, southern Pakistan, parts of China, Taiwan.
March 20, 2034: This one would be a total solar eclipse and India will witness this rare phenomenon. It would also be visible in Pakistan, China and parts of Africa and the Middle East.
Disappointed? Want to be a live audience of solar eclipse 2017 in India?
The Delhi-based Science Popularisation Association of Communicators and Educators (SPACE, India) will live-stream the upcoming August 21 total solar eclipse on a YouTube channel for the Indian audience.
How long will it be?
This event is a solar eclipse will be of three hours, as viewed from a given location. For this eclipse, the longest period when the moon completely blocks the sun from any given location along the path will be about two minutes and 40 seconds. The last time the contiguous U.S. saw a total eclipse was in 1979.
 When can It be seen?
The time would vary depending on your location. Never look at the sun directly without proper protection except during totality. However, there are many ways to safely view an eclipse of the sun including direct viewing – which requires some type of filtering device and indirect viewing where you project an image of the sun onto a screen. Both methods should produce clear images of the partial phase of an eclipse. where the sun will be completely covered for two minutes and 40 seconds.
Who can and how to see the Solar Eclipse 2017?
Everyone in North America plus parts of South America, Africa, and Europe will see at least a partial solar eclipse, while the thin path of totality will pass through portions of 14 states. You could check out this interactive eclipse map from NASA to see the solar eclipse 2017
Comments
comments