We are sure that most of you reading this article are Pani Puri lovers. In India 90 out of 100 people are Pani Puri addicts. We live in a society where some humans become more horrible than animals. Unknowingly, we are becoming each other's enemies.
Recently, we shocked by one video, where one Pani Puri vala recorded peeing in the same vessel with which he used to serve the Pani Puri. The video is recorded from the opposite house where Pani Puri vala places his stall daily.
In the video, A Pani Puri vala is picking up his vessel and turning his head to see if anyone is watching him or not. That he secretly pisses in the vessel. And the worst part is that he keeps the vessel back with his other vessel. Which he used to make Pani Puri.
How disgusting is it, that one man harms other hundreds of people health. The name of this Pani Puri vala is Rajdev Lakhan Chauhan and he ran his stall in Thane (Naupada). And the lady who recorded the video is Ankita Rane and this man was arrested.
This stupid man has no idea how his one mistake can affect the health of other people. Our request to all of you that to avoid the local street food because sellers do not take responsibility for others health. Some of you might be enjoying at the time of eating Pani Puri for few seconds but in reality, you all are playing with your health.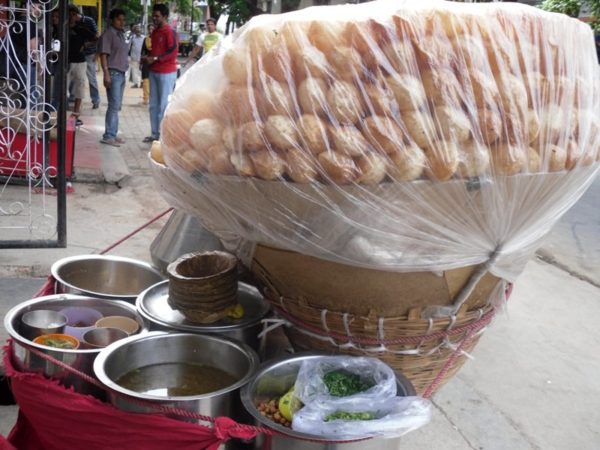 Watch the whole video of street Pani Puri vala and we believe that you will never ever have Pani Puri from the street again.

What do you think about this type of people whose main purpose is to harm others health?Let us know in the comment below.
Comments
comments