The Pakistan's Ambassador to the United Nations Maleeha Lodhi is calling India as the "mother of terrorism" in South Asia.
On Sunday Pakistan had an international community meeting to ask India to stop its Provocative and aggressive actions If it wants to establish peace between the two nations. In which Maheela Lodhi made a statement that "India has sponsored and perpetrated terrorism and aggression against all its neighbours; creating terror groups; destabilising and blockading neighbours to do its strategic bidding and sponsoring subversion, sabotage and terrorism in various parts of Pakistan. All this establishes that India is the mother of terrorism in South Asia."
A day before this India's External Affairs Minister Sushma Swaraj, in her speech at the United Nations General Assembly Put Pakistan on target, for Supporting terrorist activities by helping them create Terrorist organisations like Lashkar-e-Taiba, Hizbul Mujahideen and the Haqqani Network.
Justifying Pakistan's malign activities Lodhi said, "If the international community wishes to avoid a dangerous escalation between India and Pakistan, it must call on India to halt its provocations and aggressive actions. It must end the ceasefire violations along the Line of Control. It must halt its sponsorship of terrorist groups against Pakistan."
And In response to the Sushma swaraj's statement about terrorism and its definition The Pakistani diplomat, Lodhi said  "In that definition, we should include 'state terrorism'. The state terrorism which the Indian National Security Adviser has boasted is being sponsored by India's spy agencies in Pakistan's Balochistan province in what he called a 'double squeeze' strategy."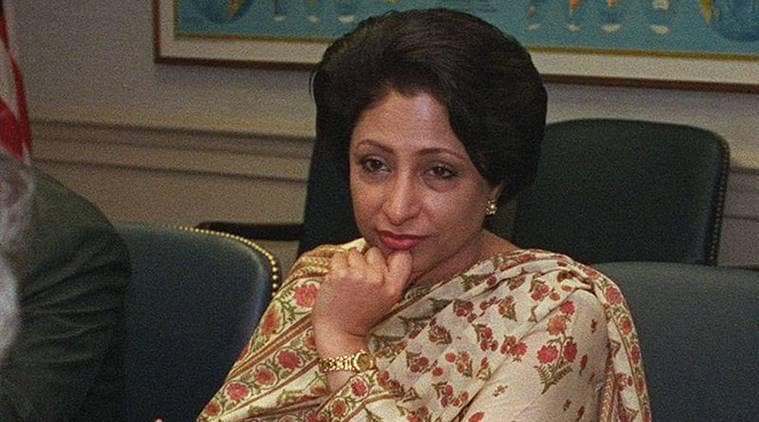 Lodhi described India the 'largest democracy' is also "the world's largest hypocrisy", claiming that it is ruled by a fascist ideology. Lodhi said that Pakistan is ready to resuming comprehensive dialogue with India to address all outstanding issues, especially Jammu and Kashmir.
To which India has said multiple times that until Pakistan ends its sponsored cross-border terrorism there won't be any talks with the western neighbour.
"But this dialogue must be accompanied by an end to India's campaign of subversion and state-sponsored terrorism in Pakistan," Lodhi said.
Comments
comments