Yes, Forbes has released it's World's Highest paid TV actresses list and out desi girl finds her name on the list among the top 10 highest paid actresses.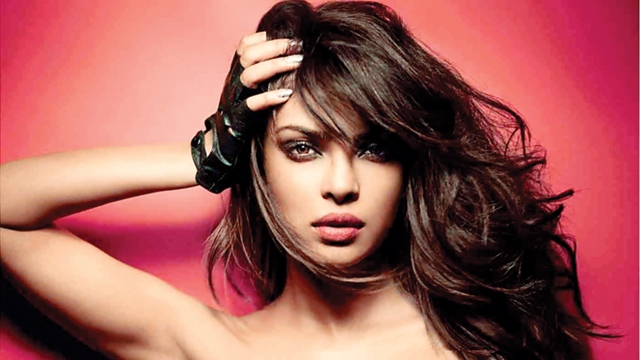 The credit goes to of course her ABC TV show "Quantico" . This is the second time she's on the list and she secured the same position where she was last year. Now I'm sure you're wondering how much she earns, right?
So here's the answer, Forbes list says PeeCee earned "$10 million" While more than half of her earnings is from endorsements.
Now Who topped the list is the Colombian beauty Sofia Vergara who stars in the hit sitcom Modern Family. Also, this is the 6th year in a row that Sofia is the highest paid actress in the list.
"Sofia Vergara banked $41.5 million before taxes and fees in the 12 months to June 1, some $15 million more than second-ranked Cuoco of CBS' The Big Bang Theory, who earned $26 million during the same period," reads the Forbes report.
And if you want to see the full list of top 10 highest paid TV actresses, here you go:
1. Sofia Vergara — $41.5 million
2. Kaley Cuoco — $26 million
3. Mindy Kaling — $13 million
3. Ellen Pompeo — $13 million
5. Mariska Hargitay — $12.5 million
6. Julie Bowen — $12 million
7. Kerry Washington — $11 million
8. Priyanka Chopra — $10 million
9. Robin Wright — $9 million
10. Pauley Perrette — $8.5 million
Last year Peecee earned "$11 million". And for now Priyanka is ready for quantico season 3. you go girl!
Comments
comments