The long-known issue of Triple talaq had some progress when supreme court made a decision. On August 22, Tuesday, In a majority 3:2 judgment, a five-judge Bench of the Supreme Court set aside talaq-e-biddat (instant and irrevocable talaq) as a "manifestly arbitrary" practice, which is not protected by Article 25 (freedom of religion) of the Indian Constitution.
Though Judges of the bench had separate opinions over the matter but the majority of them went against the instant talaq and this is how of the Supreme Court the decision came.
Chief Justice J.S. Khehar, who led the Bench, held that talaq-e-biddat being an integral part of Article 25 (freedom of religion) and it has been followed for over 1,400 years has become a part of religious practice. And today by invoking an extraordinary jurisdiction under Article 142, the Chief Justice injuncted Muslim men from divorcing their wives using instant talaq.
Reading out the final order of the court at the end of the judgment pronouncement session, Chief Justice Khehar concluded that "by a majority of 3:2, talaq-e-biddat is set aside."
Earlier the Supreme Court had questioned if Muslim personal law practices of marriage and divorce reduce women to mere a possession. In a rare move, it took an initiative and registered a PIL titled 'In Re: Muslim Women's Quest for Equality'.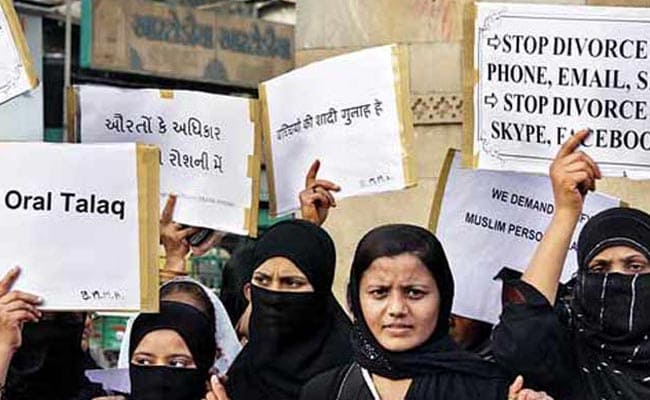 And for the first time, Muslim women and organizations came to support the court's initiative. However the Constitution Bench decided to confine itself to examining triple talaq and not polygamy and nikah halala.  The arguments later narrowed to instant talaq or talaq-e-biddat.
Comments
comments