Here Enters Rani Padmini:
If you were astonished by Deepika's look in Padmavati, Then Deepika's Dance moves and twirls is definitely gonna make you hypnotised and you couldn't help but watch it again and again!
Deepika Padukone Looking her best and gorgeous, seen dancing on the tunes of Ghoomar, You can check out yourself and we bet you coudn't take your eyes off. Deepika as Queen Padmini dressed up in a very beautiful red traditional dress bejewelled with fineries in the video.
Rani Padmini enters into frame like a coy bride but then she starts dancing with the all the grace. The song released today and put internet on fire this is a dance number and is one of the first sequences to have been shot for the film.
Featuring Shahid Kapoor as Maharawal Ratan Singh who is already amazed first by his queen's look and second by the queen's grace. The song is in melodious voice of Shreya Ghoshal and starring Deepika who as always will leave you mesmerized with her on-screen charm.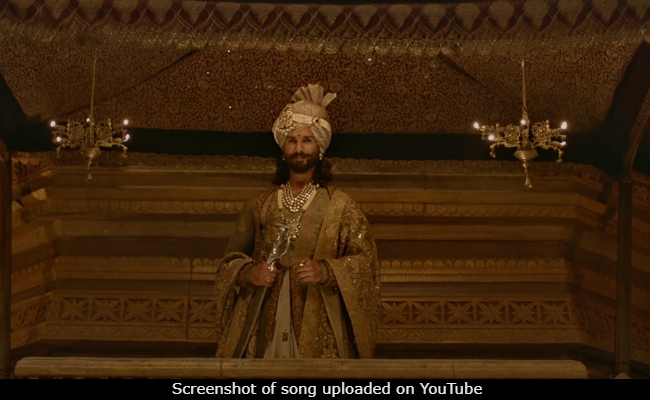 Here's What the Lady herself has to say about the song:
Deepika Padukone aka Rani Padmini Felt that the song was one of the most difficult song she performed. Deepika tweeted, " The Ghoomar song has to be one of the most difficult yet most fulfilling song sequences I have ever shot for."
The Ghoomar Song has to be one of the most difficult yet most fulfilling song sequences i have ever shot for! #GhoomarToday @FilmPadmavati

— Deepika Padukone (@deepikapadukone) October 25, 2017
Ghoomar is a traditional dance form of Rajput women,It mostly involves twirling in circles, leaving the onlookers enchanted and mesmerised. Deepika did over 66 twirls while shooting for the song, having dressed in an extravagant costume and adorned in heavy jewellery.
We have seen Deepika dancing many a times but this time it weas different a completely different dance form which she had to perfect within a few days and she did as we can see in the song how flawlessly the lady performed .Also we can't ignore the one who taught Deepika Ghoomar and this was done under the tutelage of renowned Ghoomar expert Jyoti D Tommaar, who runs the only authentic Ghoomar school.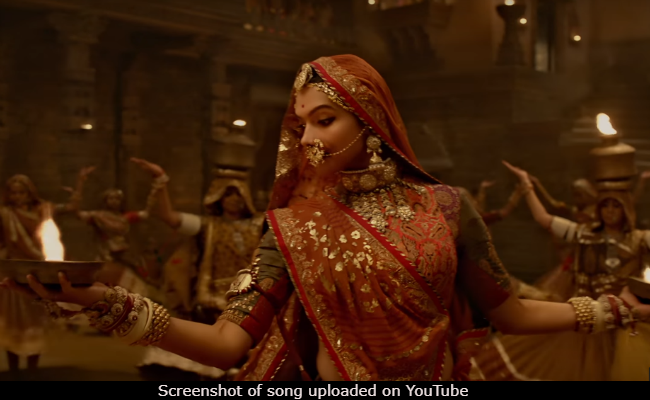 Commenting on it, Deepika said, "It has been one of the most difficult song sequences that Sanjay sir and I have shot for. The shooting of the film began with this song and I will never forget that day. I remember approaching my mark for the first shot and suddenly, I felt a chill run through my body. It was almost as if Padmavati's soul had entered my body. That feeling still lingers and will continue for years to come."
Watch the song here:
DEEPIKA IS MAKING IT REALLY DIFFICULT FOR US TO WAIT TILL 1 DECEMBER! WHAT DO YOU THINK TELL US BY SPAMMING THE COMMENT SECTION!
Comments
comments