Seriously, Is Baahubali Looking for a bride on Matrimonial site?
Needless to say that Baahubali Superstar Prabhas is the most eligible bachelor right now!
Ever since Baahubali came on the screens, women all over the world have been dreaming about the actor. Tonnes of marriage proposals are being offered to Prabhas till now.
And Now this has made matrimonial sites run behind the star to make him the face of their sites! It is being heard that the actor has been approached by two leading matrimonial websites.
It is said that the websites offered huge amounts of money. While Prabhas has not said yes to any of the sites but he is going to respond with his decision on this.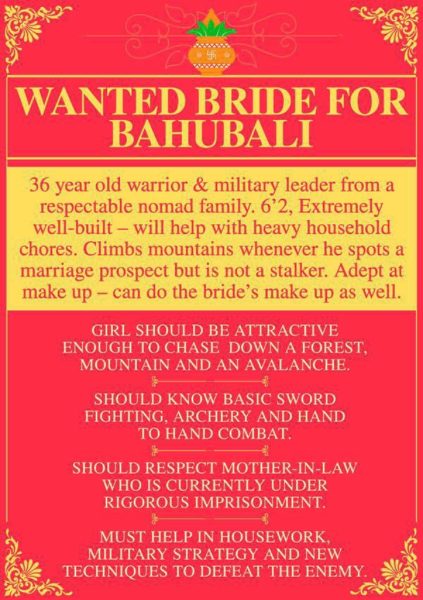 Meanwhile, Prabhas is right now busy in shooting his much-awaited movie 'Saaho' along with Shraddha Kapoor and Niel Nitin Mukesh. Saaho, is full of Drama and action-packed film, is being shot in both Telegu and Hindi. The movie is expected to roll on the screens in 2018!
So that's all news about your favorite, our favorite 'Prabhas'. Spam the comment section if you would like to see this most eligible bachelor in any matrimonial site commercial?
For more such updates, Like us on Facebook.
Comments
comments