You've come across fake messages of free laptops and phones giveaway but now it has turned real because the effective prize of Reliance Jio phone is 'zero', Yes you read it right Reliance Jio launched its 4G feature phone which has a total market size of 50 crores in India with the brand name of JIO Phone at one-time security deposit of Rs1,500 refundable after 3 years. Thus, the JIO phone costs rupee zero.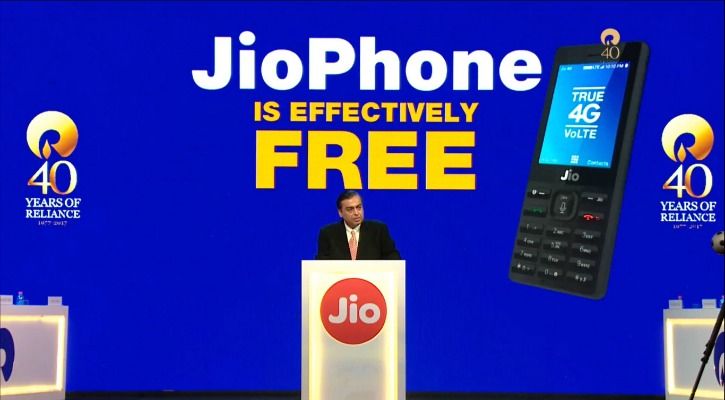 Mukesh Ambani said, "JIO Phone would be available in the market for testing from 15-August-2017 and pre-booking of Jio Phone will start from 24-August-2017. RJIO targets to launch 5 million JIO Phones every week".
Jio has introduced an affordable tariff plan of Rs153/- per month for JIO phone users which includes Fee voice, SMS, and unlimited data. JIO Phone will also have a feature of connecting it to television to watch content on tv through an affordable cable which is named as Jio Phone TV-Cable.
With this kind of features, People would definitely switch to JIo Phone. However this is a huge set back for its competitors, But One man's gain is other's loss is the reality in the telecom space.
Comments
comments