BJP leader Subramanian Swamy has again ignited the debate about "how good or bad it is to make Aadhaar mandatory for every citizen to avail services and benefits of welfare scheme!"
On Tuesday, Swamy took twitter as a platform to share that he is going to write to Prime Minister Narendra Modi describing how making Aadhaar compulsory is 'a threat to national security' and plus he is sure that the Supreme Court will soon strike it down.
This is the original tweet of Swamy:
I am writing a letter soon to PM detailing how compulsory Aadhar is a threat to our national security. SC will I am sure strike it down.

— Subramanian Swamy (@Swamy39) October 31, 2017
On Monday, the Supreme Court had announced that a bench would soon gonna start hearing some of petitions that are challenging the government's decision to make Aadhaar mandatory. The court had also given instructions to the government to file its reply within four weeks.
According to a report, Swamy has critiqued Aadhaar earlier too. The veteran BJP leader then made a statement against Aadhaar saying Aadhaar was intrusive and susceptible to abuse, particularly by foreign intelligence agencies.
Also he mentioned that this decision of Government i.e. Development of the core software for the Aadhaar system by an American company may raise issues regarding the security as the data could be leaked and leave it vulnerable to US intelligence agencies who may use it to gain an advantage!
Here is the difference between the tweets of PM Narendra Modi related to Aadhaar card before when there was UPA Government and after NDA came into power: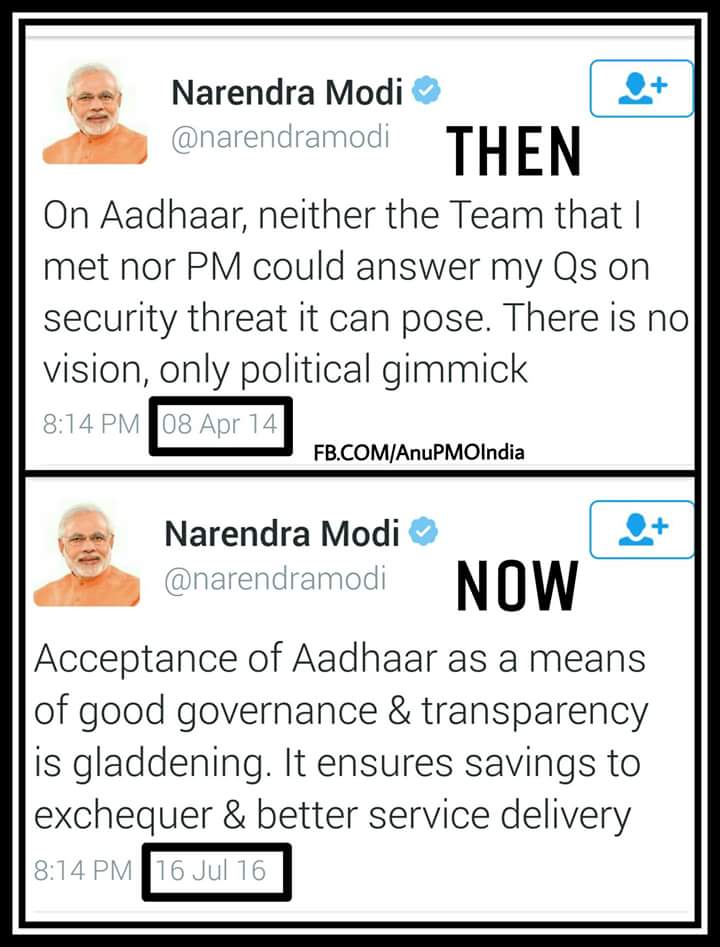 Let's wait for the bench to decide because there's a point in Subramanian Swamy's statements!
Comments
comments