In every relationship, many ups and down comes but when it's over, some individuals may say offensive words in public about their former partners. Similarly, in Bollywood industry, many celebrities are in love with other celebrities but when it comes to an end, then they say offensive words in public about their former partners.
Today, we come up with the list of Bollywood celebrities who did this;
1. Kangana Ranaut and Aditya Pancholi
Kangana Ranaut said about her relationship with the actor Aditya Pancholi, "I was physically abused. This man who was my father's age hit me hard on my head when I was 17. I started bleeding. I took out my sandal and hit his head hard and he started to bleed too. I lodged an FIR against the man." And here is his answer: "She is a mad girl, what to do, did you see the interview? Didn't you feel like some mad person was talking? Who talks like that? We have been in the industry for so long, nobody has ever spoken anything so evil about anyone. What should I say, she's a mad girl. If you throw stones in mud, it will only spoil your clothes.I am going to take a legal action against her. She is lying that's why I am taking legal action against her. I don't know about other people, but as far as my story goes and what she has spoken about me, she has said all lies. She has to prove that I have done that. My family is very much affected by it."
2. Jacqueline Fernandez and Sajid Khan
Sajid and Jacqueline were in a relationship and they were supposed to get married. But, later they parted with each other. The actress said that "While we broke up in May 2013, in reality right from December 2012, it started becoming sour. When you don't have a woman in your life, you don't have someone constantly nagging you, so you end up working better and are more focused. I went for a holiday with her for five days in the middle of making Himmatwala and felt so bad when the film didn't do well. For Humshakals, I have not taken a single holiday."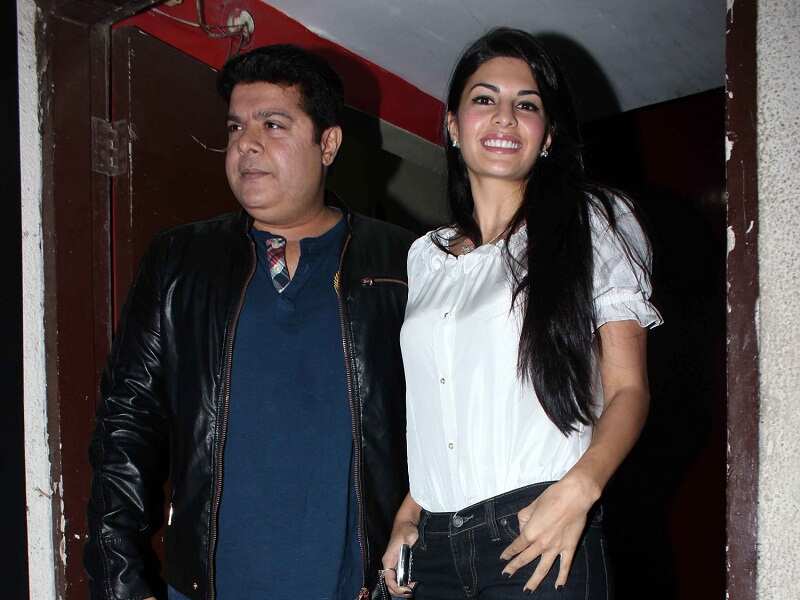 3. Kangana Ranaut and Hrithik Roshan
Hrithik and Kangana kept their relationship in secret for a long time. But later everybody got to know about them being together. The actress said, "Yes, many lame rumours are doing rounds, even a dumb ass can tell where these rumours are coming from. I don't know why exes do silly things to get your attention. For me, that chapter is over and I don't dig graves."
As a response to the Kangana statement, Hrithik tweeted, "There are more chances of me having had an affair with d Pope dan any of d (I'm sure wonderful) women d media hs ben naming.Thanks but no thanks."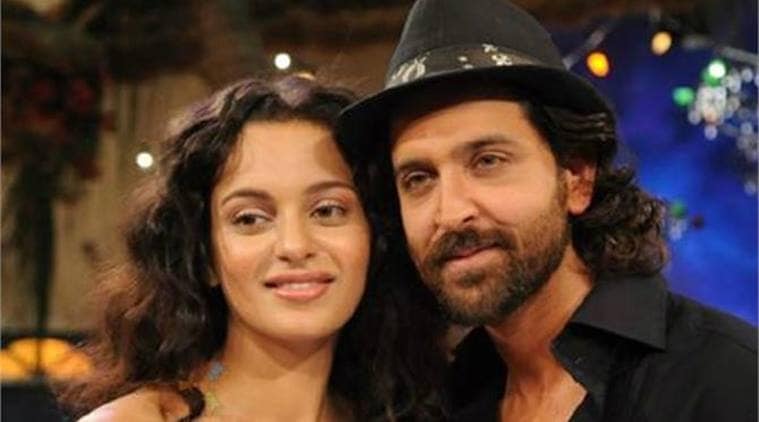 4. Preity Zinta and Ness Wadia
They both started dating each other in 2005. But in 2014, Preity Zinta filed a complaint against Ness Wadia. The actress claimed that "He (Ness) intimidated me by saying he could make me disappear as I was nobody and only an actress and he's a powerful person… this incident in Mumbai at the Wankhede Stadium has left me shattered and fear for my life." She also added that "He came up to me at my seat and started screaming and abusing me in front of everyone… He used foul language, which was demeaning to my reputation and character."
5. Aishwarya Rai and Salman Khan
Salman and Aishwarya were in love with each other, but now they have no contact. The actress Aishwarya Rai revealed that "After we broke up, he would call me and talk rubbish. He also suspected me of having affairs with my co-stars. I was linked up with everyone, from Abhishek Bachchan to Shahrukh Khan. There were times when Salman got physical with me, luckily without leaving any marks. And I would go to work as if nothing had happened. I stood by him enduring his alcoholic misbehavior in its worst phases and in turn, I was at the receiving end of his abuse (verbal, physical and emotional), infidelity and indignity. That is why like any other self-respecting woman I ended my relationship with him."
6. Saif Ali Khan and Amrita Singh
After their divorce, Saif Ali Khan revealed in an interview in 2005, "It isn't nice to be constantly reminded of how worthless you are and to have taunts, jeers, and abuses thrown at your mother and sister all the time. I've gone through all of it. It's also nice to be married to someone who's fun, beautiful and non-judgemental. All three things. It's better to have a hot and sexy wife. Never have room for regret and never say, 'Oh, I wish I was married to a beautiful girl."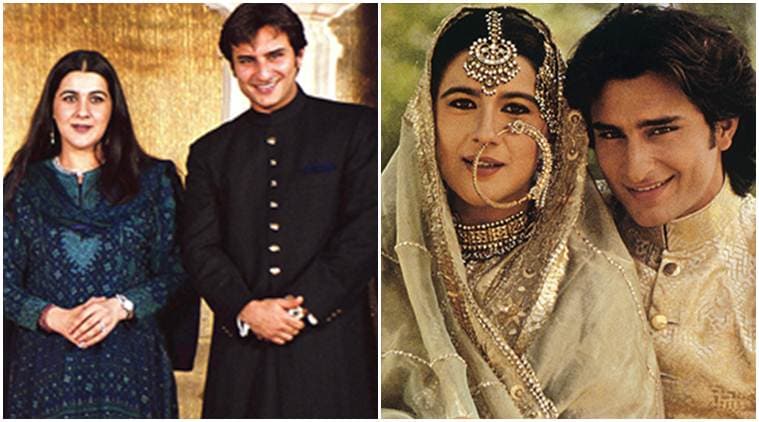 7. Shilpa Shetty and Akshay Kumar
After a relationship with Shilpa Shetty, the actor married to Twinkle Khana. In 2000, Shilpa talked about Akshay in an interview, "Akshay Kumar used me and conveniently dropped me after he found someone else. The only person, I was upset with, was him. But I'm sure he'll get it all back. It's not easy to forget the past so soon, but I'm glad I've had the strength to move on. Today, he's a forgotten chapter as far as I'm concerned. I will never work with him again. Professionally, things have never looked better."
Share your views with us in the comments below.
Comments
comments